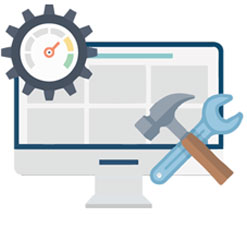 To ensure the best service to our customers, and to give them peace of mind. We at Ofek Point take care of the best service during the construction of the project and after it. You are welcome to contact us at any time and we will make sure to give you an effective answer as soon as possible.
We will do everything for your business to continue working without any unplanned breakdowns.
Our support team consists of experts in all areas of SharePoint and Microsoft 365. Although the consultation is paid, it gives customers peace of mind and answers at any time of the day. The service is provided through a remote connection, in a short time (without waiting for a technician to come to you), and at a fair and affordable cost.
Our Approach
Our service is an online service for technical support, based on a digital platform that links in real time between a professional (Online Expert) and an end customer facing a digital problem on any topic, such as: cursed page, SharePoint sites crashing, difficulty logging in to the user, Deletion of a file by mistake and human errors in general, etc.
This is why we are always at your service 24/6 and are just a phone call or email away from the office computer.